At Blue Ocean Event Center, the only thing we overlook is the ocean!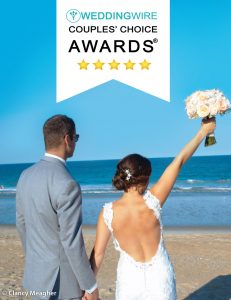 If you've always dreamed of a wedding on the water, Blue Ocean Event Center is just what you're looking for. As you embark on planning the big day, come to the beach and discover Blue Ocean Event Center.
Why choose Blue Ocean Event Center for your wedding celebration? Four grand event spaces, boasting commanding views of the Atlantic Ocean and award winning cuisine make Blue Ocean Event Center the premier destination for weddings on the water.
Whether you are planning a nuptial celebration for 35 or 400, our oceanfront event spaces feature breathtaking, panoramic Atlantic views, freshly prepared local seasonal cuisine and experienced event staff to ensure each detail is perfect for a seamless event.